YOUR METABOLIC AGE IS THAN YOUR ACTUAL AGE OF
Your BMI is , placing you in the category for adults of your height.
BMI is a calculation of an individuals Body Mass Index. A BMI score is an approximation of what percent of total body weight comes from fat as measured from an individual's weight in relation to their height.
Your Basic Metabolic Rate (BMR) is Calories per Day.
This is the amount of calories your body burns to keep your body functioning while at rest (living and breathing). Therefore, any activities or exercise you perform will increase your metabolic calorie burn. If you're looking to lose or gain weight, knowing your BMR can help you make more informed decisions about your diet and exercise.
Your recommended product is : CollaSlim
A delicious low calorie meal replacement that will help you slim down and maintain your weight goals.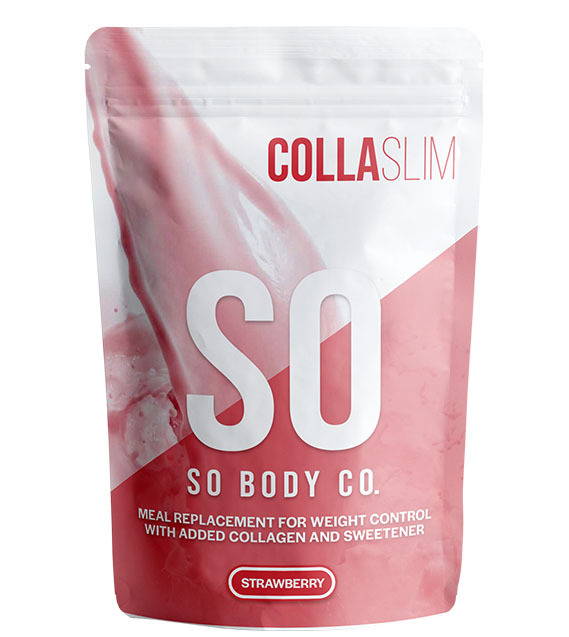 Lose Weight And Reverse The Signs Of Ageing With Just ONE Scoop A Day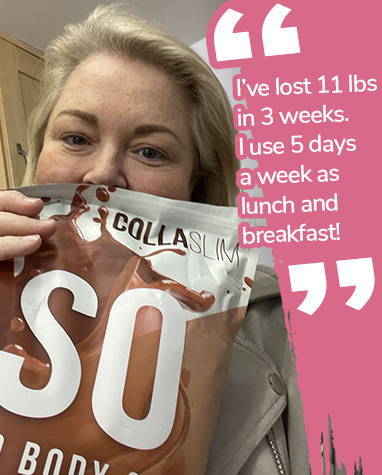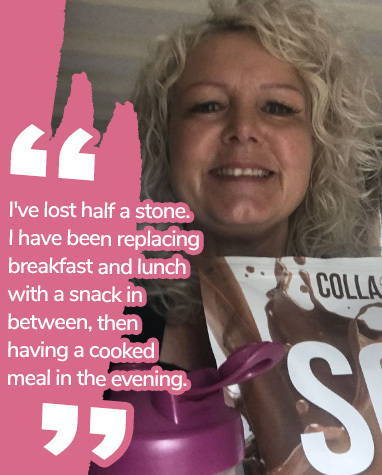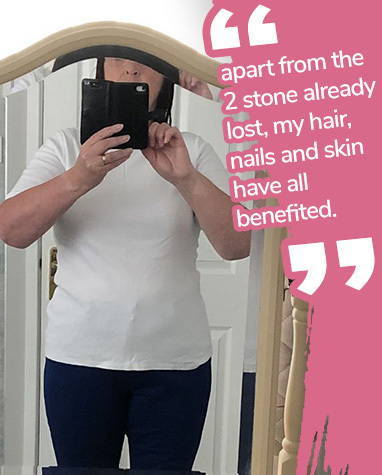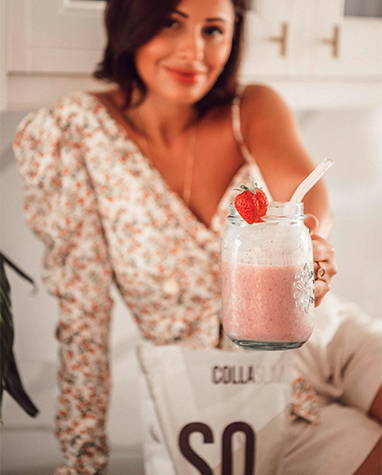 CollaSlim can promote:

✔ Weight Loss

✔ Smooth Youthful Skin

✔ Reduced Appearance of Wrinkles

✔ Longer, Stronger Hair and Nails

✔ Reduced Joint Pain
All transactions secured and encrypted 🔒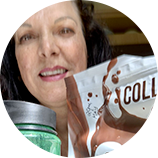 "Keeps me feeling full and happy all afternoon and with a nutritious dinner each evening, the weight's coming off easily."
- Jennie B.
★★★★★


The first meal replacement shake with collagen. A complete balanced meal to support weight loss. Plus the anti-ageing benefits of collagen. Drink to start looking and feeling years younger!
The GREAT tasting and complete meal for just 206 calories. Including 5,000mg of premium collagen protein in every serving to keep you feeling full while promoting youthful skin, longer hair and stronger nails.
"I have lost 2 stone on the So Body CollaSlim shakes and loving them. I feel great 63 years old I would think I could not do this as I've been on lots of diets and eating plan's over the years.
Feeling fantastic"
- Janet Fletcher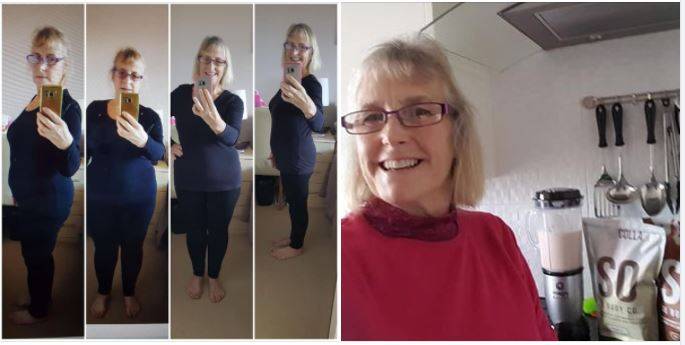 Slim down with our meal replacement shake with collagen protein.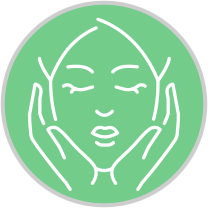 Smooth out wrinkles & cellulite. Improve skin hydration and elasticity.
Reveal stronger, longer, healthier looking hair and nails.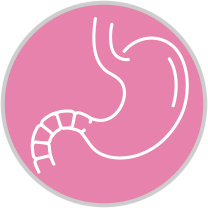 Helps reduce inflammation and improve gut health & immunity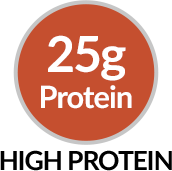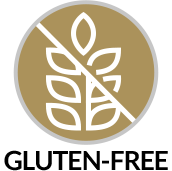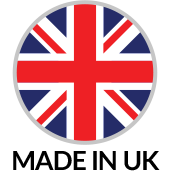 Powerful, low calorie, high protein, gluten free ingredients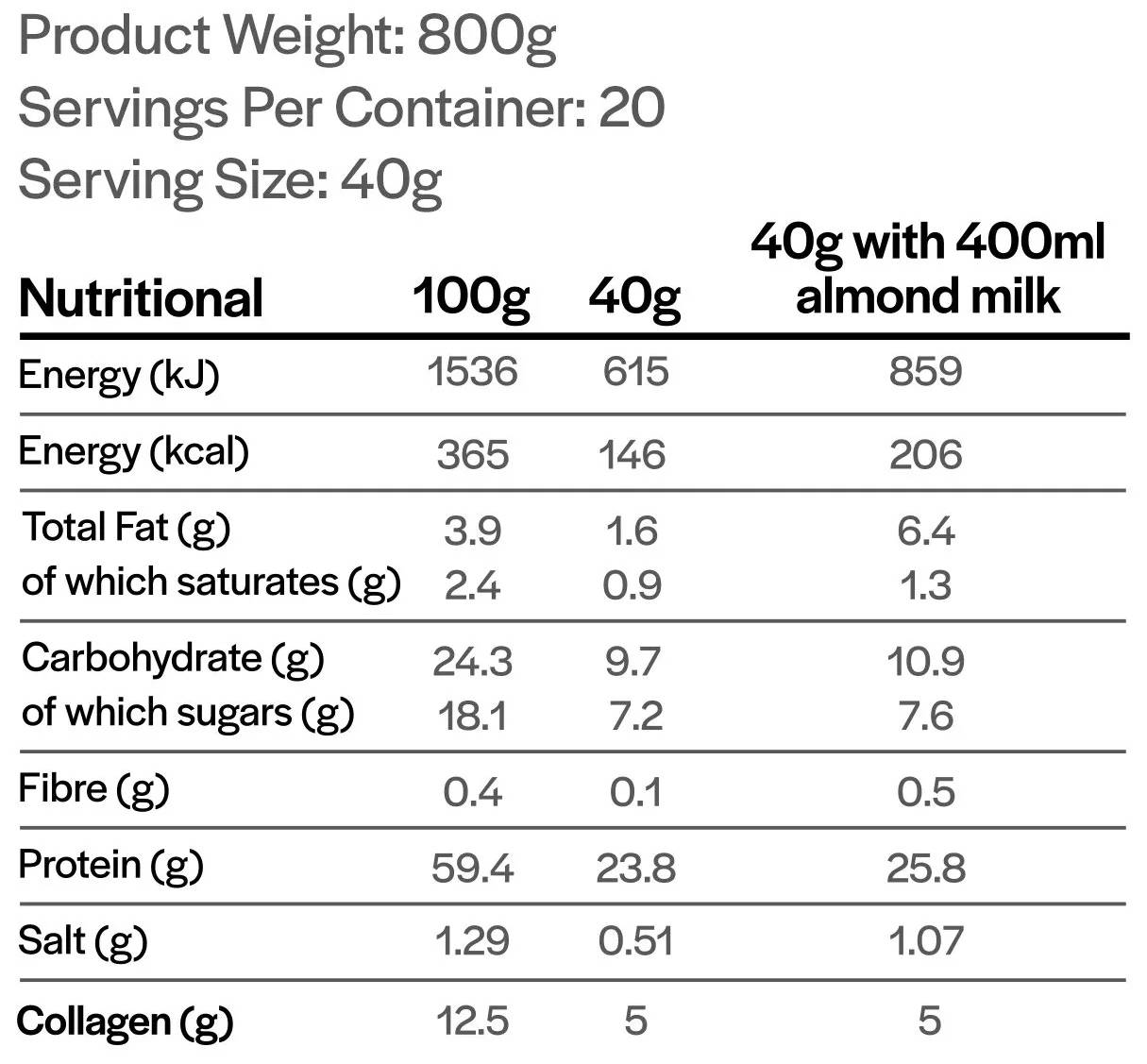 Ingredients: Whey Protein Concentrate (Milk), Skimmed Milk Powder (Milk), Cacao Powder, Peptan Marine Collagen (Fish), Oat Flour (Gluten-Free), Natural Flavouring, Sobody Vitamin and Mineral Blend, Thickener: Xanthan Gum, L-Cystine, Sweetener: Sucralose.
Allergens: See ingredients in bold.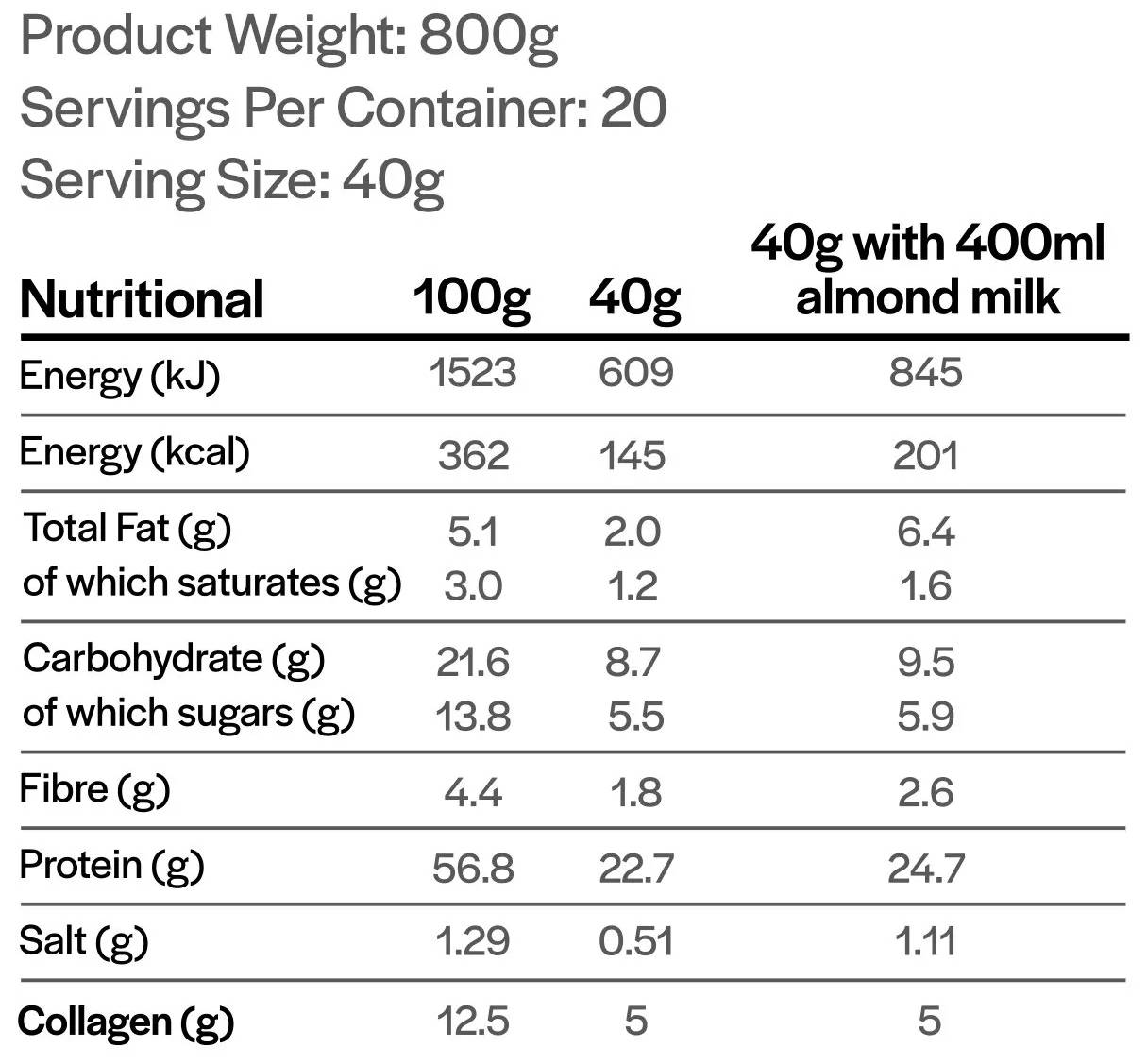 Ingredients: Whey Protein Concentrate (Milk), Skimmed Milk Powder (Milk), Cacao Powder, Peptan Marine Collagen (Fish), Oat Flour (Gluten-Free), Natural Flavouring, Sobody Vitamin and Mineral Blend, Thickener: Xanthan Gum, L-Cystine, Sweetener: Sucralose.
Allergens: See ingredients in bold.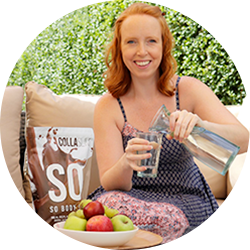 Simply add 1 scoop (40g) of CollaSlim powder to 400ml of almond milk and shake well. Alternatively you can use water or skimmed milk.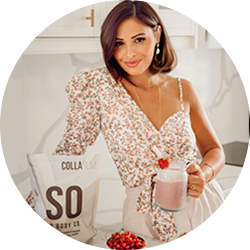 Replace one or two meals per day with our delicious shake providing a complete balanced meal with just 206 calories.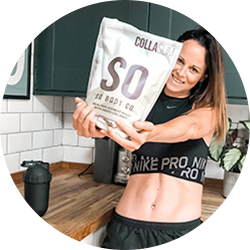 Make CollaSlim part of your daily routine and notice the difference not just in how you look but how you feel.
Order TODAY To Qualify For Your FREE eBook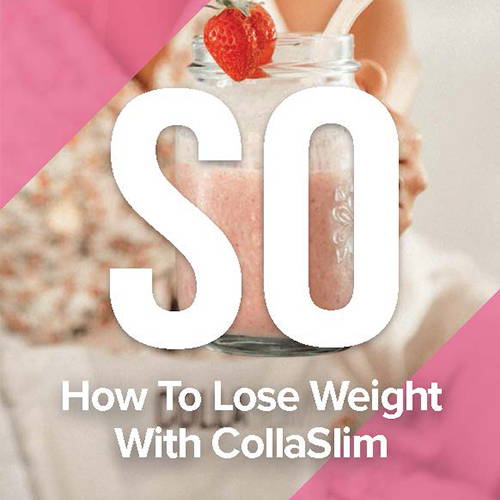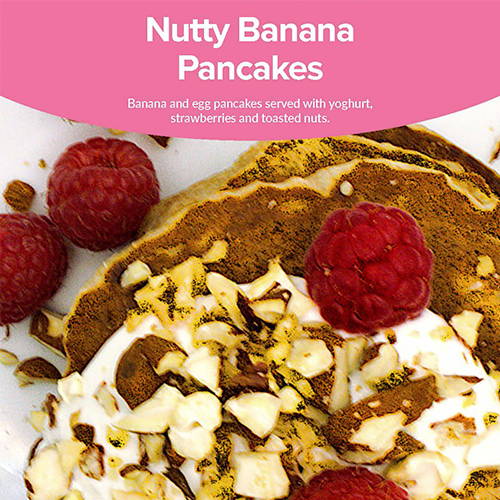 Free 64 page downloadable book written by our team of nutritionists and sports scientists to provide you with all the health and nutrition tips, recipes and workout suggestions to help you achieve your goals.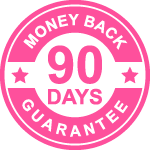 90 DAY MONEY-BACK GUARANTEE
We'll refund your money even if you send us back an empty pack!
So Body Co was the first British company to produce a multi-collagen supplement. Maintaining our ethos for innovation we now introduce another first; CollaSlim, a meal replacement shake combined with collagen.

We remain a small but dedicated team based in Maidstone, Kent.
QUESTIONS? Our covid safe working practices mean we are often working out of the office which means we can't always get to the phone. You can try calling us on 01622 946 370 but the best way is to reach us with any questions here.
Can I take CollaSlim along with your Peptigen multi-collagen product?
We recommend you take 10g of collagen per day. CollaSlim contains 5g per serving. So if you are replacing two meals per day then there's no need for any additional collagen. However, if you are taking one CollaSlim shake each day then yes you might want to top up with a half measure of Peptigen too.
Is CollaSlim suitable for type 2 diabetics?
Yes, one serving of CollaSlim is designed to replace a single meal, the NHS (and Diabetes UK) recommend an adult is limited to around 30g sugar per day. A serving of CollaSlim with almond milk includes 7.6 grams of sugar. So comfortably under one third of the daily suggestion.
In fact losing weight can reduce your risk of Type 2 Diabetes by half.
A major UK research study (DiRECT) investigated an intensive 850 calorie diet to see if weight loss could put Type 2 Diabetes into remission. This trial used liquid meal replacements for around 8 weeks. After 8 weeks, they gradually re-introduced food with the support of health professionals. At the end of the trial, the researchers found that weight loss can put Type 2 Diabetes into remission. After one year of the programme, almost half of the participants (45.6%) were in remission. Better still, people who kept their weight off for up to
two years were able to stay in remission.
But don't you just put the weight back on after?
CollaSlim makes it easy to create a calorie deficit to reach a healthy target. Once that has been achieved if one goes back to a diet that creates a calorie excess then yes of course you will gain weight again.
Instead the goal is to make some changes to ensure the bodies calorific intake is aligned with its needs.
The University of Oxford did some research on this and found that among the studies that assessed long term results it showed that people who followed a meal replacement program weighed less than when they started the programme up to four years later.
Is CollaSlim gluten free?
Yes, CollaSlim is gluten free
Does CollaSlim contain shellfish?
No, the marine collagen content is sourced from a freshwater fish and so there is no shellfish in CollaSlim.
Is CollaSlim suitable for a keto diet?
Yes, if you're aiming for a moderate carb target of 20-50 grams per day then this should sit comfortably within your regime. CollaSlim provides a complete meal for 10g of carbs.
---
{{ product.metafields.loox.reviews }}