Buy 4 packs of age defying, calorie crushing CollaSlim...

and get FREE Gorgeous Greens, FREE shipping, FREE shaker, FREE recipe ebook and BIG savings!

Free 30 Day Pack Of Gorgeous Greens Worth £34.99
Free Shaker Worth £14.99
Free Shipping
BIG Bundle Discount

SAVING £70.94


CollaSlim Meal Replacement Shake With Collagen Protein

Low calorie meal replacements can help you slim down and maintain your weight goals.

CollaSlim provides a quick and convenient method to reduce your calorie intake by replacing a meal with a carefully balanced and nutritious, low calorie shake.

One shake delivers a third of your recommended daily vitamins and minerals plus 24 grams of protein in just 201 calories.
Whether you choose our chocolate or vanilla flavour. It tastes great too.


The First Meal Replacement Shake With Collagen Protein
Each serving of CollaSlim includes 5,000 mg of our premium, hydrolysed, type I marine collagen.
Collagen can promote:
- smooth youthful skin
- joint strength & mobility
- reduced appearance of wrinkles
- increased hair & nail strength
Scientists have published a number of clinical studies reporting various benefits derived from collagen supplements.
Choose Collaslim
Only 201 calories per serving
Gluten free
Contains 5,000 mg of marine collagen
Substituting daily meals with meal replacements contributes to weight loss
Tastes delicious
Manufactured in the UK
Fast FREE UK shipping
Money back satisfaction guarantee
Nutritional Profile
Ingredients: Whey Protein Concentrate (Milk), Skimmed Milk Powder (Milk), Peptan Marine Collagen (Fish), Oat Flour (Gluten-Free), Natural Flavouring, Sobody Vitamin and Mineral Blend, Thickener (Xanthan Gum), L-Cystine, Sweetener (Sucralose)
Allergens: See ingredients in bold.


How To Use
Add one scoop (40g) to 400ml of almond milk and shake well.

You can reduce the amount of almond milk for a thicker shake.

You can use water or skimmed milk but do remember this will increase or decrease the calorie count slightly.
Look and feel amazing with Gorgeous Greens
Upgrade your dietary intake with this mix of super foods.

Use Gorgeous Greens for a mid-morning 'snack' helping to keep you feel energised and beat off hunger pangs,
Gorgeous Greens is packed with goodness. Vitamins, minerals and anti-oxidants. It's a great source of vitamin C which contributes to:
- collagen formation

(great for your skin)

- protects cells from oxidative stress (helps keep "ageing, free radicals" in check)
- reduces tiredness and fatigue
- helps your immune system
Twelve Super Ingredients:
Including Hyaluronic Acid

Packed full of vitamins, minerals and antioxidants

No added flavours, colours or nasty sweeteners

Soy, gluten & dairy free

 
How To Prepare
Add a scoop to 150ml of ice cold water, optionally add a splash of apple juice or a pinch of mint and shake.
Drink daily.
Shake it up, with the So Body Co, shaker bottle.

This handy bottle is ideal to help mix up your favourite smoothie or shake.
400ml

Includes mixing mesh

BPA Free

Dishwasher safe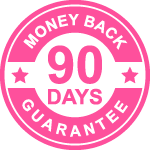 90 DAY MONEY-BACK GUARANTEE
We'll refund your money even if you send us back an empty pack!
Order now with complete confidence. If for any reason you don't think CollaSlim is for you then return it for a full refund. And yes, even if the packet's empty!

To order, select the flavour of each of your four packs below and then click the 'Order Now' button...